C
AZMERE:
ADOPTED ON 6/29/08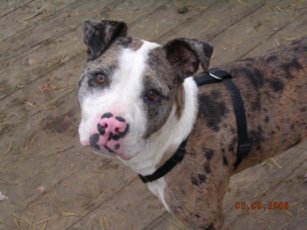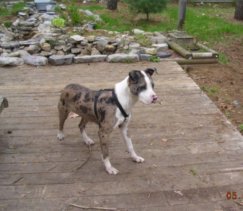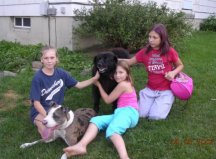 Cazmere - or "CAZ" for short, as we call her - is 9 months old - her birthday is August 2007.
She was brought to us through no fault of her own - she just had too much energy and they
just didn't have enough time to accommodate her needs properly. They truly loved her and
wanted what would best for her. She has already been spayed and is current with her
vaccinations. She has an excellent personality and a great temperament.
CAZ HAS FOUND A FOREVER HOME WITH THE HILDRETH FAMILY
AND K9 SISTER "CUBBY".