CASSIUS : Adopted 2/26/09
Thank you Bob and Kim for sharing your lives with such a wonderful dog.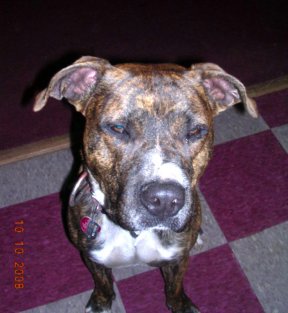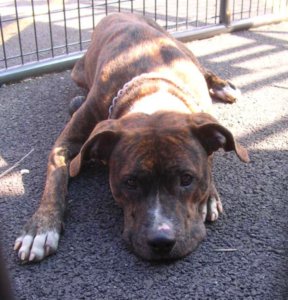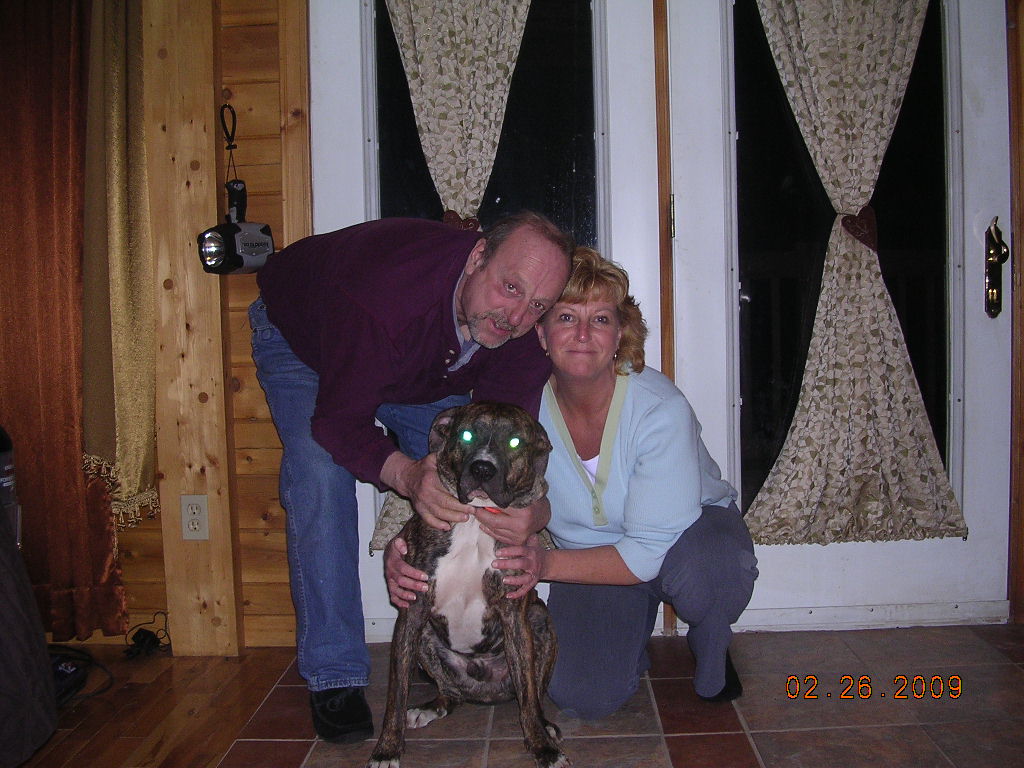 Cassius - known around here as CASH - is a young adult brindle male pit mix approx. 2 years old.
He is an energetic, ball fetching bundle of love who came to me in Sept. 08.
He had been found as a stray, was not redeemed or adopted and his time was
up, so the dog warden contacted me to see if I could help out.
I couldn't help but fall in love with him as soon as we met.

We have no idea of his past history but we're sure he has a bright future with a loving family!